How to submit your case
Our preferred method of recieving instructions is by email and mail.
After consideration of your request, we can liaise with you in the preparation of an estimate.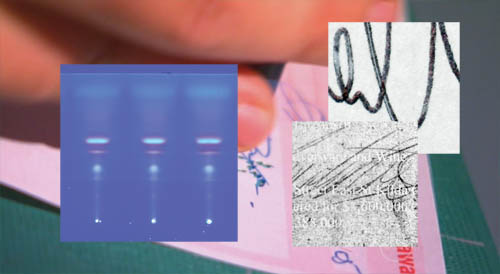 Submission Suggestions
In order to appropriately address and remain compliant with the Expert Witness Code of Conduct, a number of points are important to address.
Letter of Instruction - Law Firms
A brief letter of instruction requesting an examination is required to formalise appointment in accordance with the Expert Rules.
This letter should include the nature of the dispute, your involvement and the party to which you are representing, the scope of the examination (if known), important timelines and copies of the documents involved. Please avoid including context to the dispute that is not relevant to our examination.
An email containing the above is often sufficient.
If any queries are held, contact this office for a discussion of the issues involved.
Copies or Originals?
It is always best to examine the earliest generation documents, should this be an original or a first generation photocopy or scan. We understand that it is not always possible to obtain originals of documents in dispute and in these cases a meaningful report can still be produced.
Necessary Documents
Due to the comparative nature of the examinations, appropriate comparison material should be made available. Comparison material ordinarily includes documents that are contemporaneous, sufficient in number, similar in nature and of best available quality. This is more relevant in handwriting and signature examinations.
Relevant information
HD Forensic Experts remain impartial throughout the entire process and it cannot be overstated that unnecessary background information that could produce a context bias should not be submitted.
Any information that stipulates an expected result or unduly emphasises a position is not appropriate and should not be included in a letter of instruction. Inclusion of this information may result in a refusal of the instructions.
Copy of Relevant Codes
Wherever possible, the Expert Witness Code of Conduct relevant to the jurisdiction concerned should be included, or at least referred to within your letter of instruction.
Many of the common codes to which we abide by can be found here.
Upon Submission
Upon receipt of a letter of instruction we will forward to you an indicative estimate of our fees for your perusal and thereupon commence examination.
Questions?
If at any stage you have a particular question or are unsure as to how to approach the examination, please feel free to contact this office for a confidential and no obligation discussion.