Fingerprints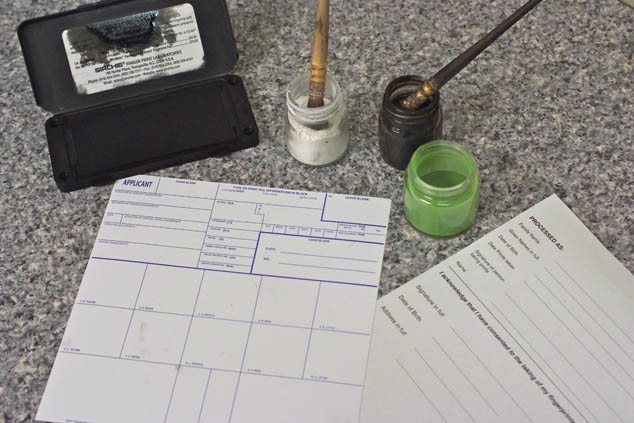 Fingerprint Collection Service
We can also assist with recording of rolled-ink or ten-print cards for Visa, criminal records searches, identification, exclusion and other identity purposes. This includes the taking of fingerprints on FD258 forms for United States Immigration and Visa purposes.
We regularly collect prints for use in the United States, Canada, Malaysia, Singapore and South Africa and the UAE involving both private clients and corporate bodies.
We are approved by the Australian Federal Police and recognised with DFAT.
There is no need to obtain an appointment with Victoria Police and wait 2-3 months. We can accomodate most requests within the week. We will require 100points of identification including your passport.
Simply contact us for more information.
Fingerprint Detection
In addition to documents, we have the capability to undertake examination of documents for latent fingerprints using the following services:
Once prints are identified, these are recorded and can be examined and compared to ten-prints (rolled ink impressions).